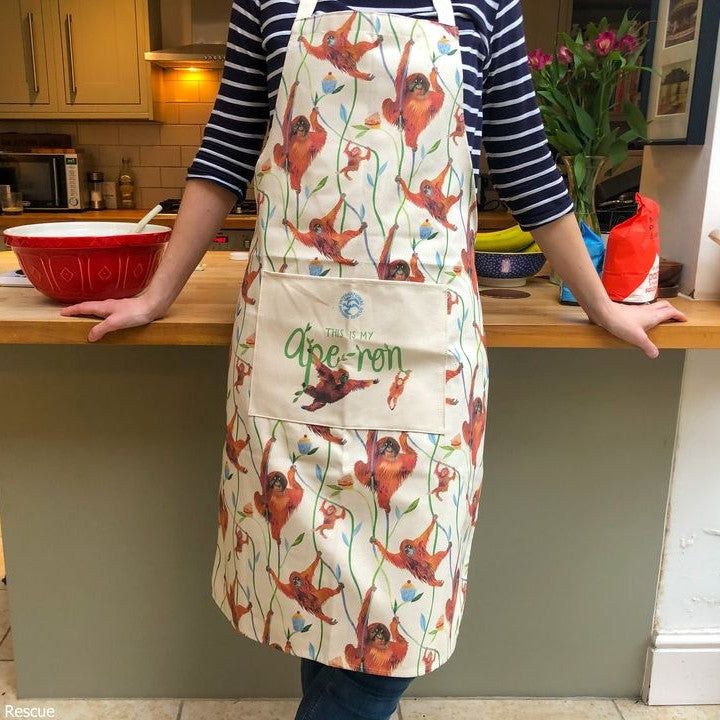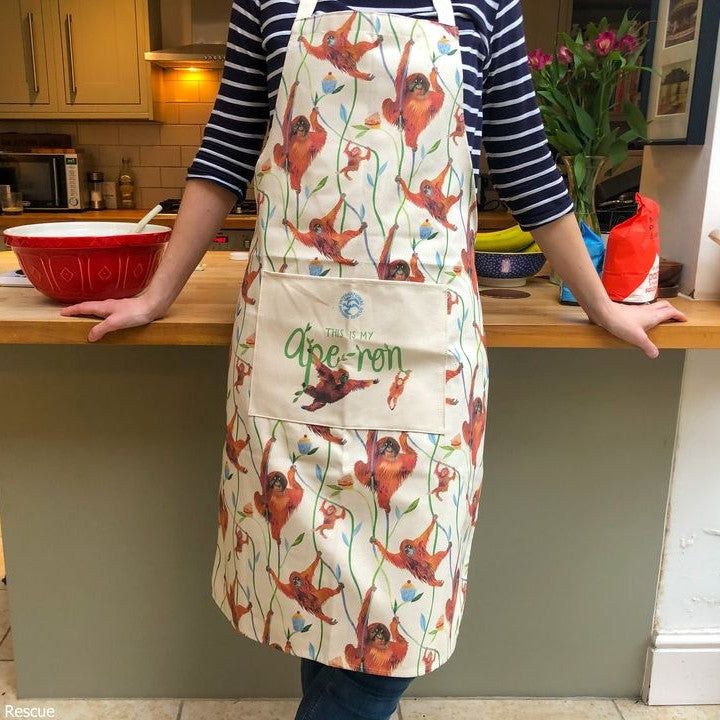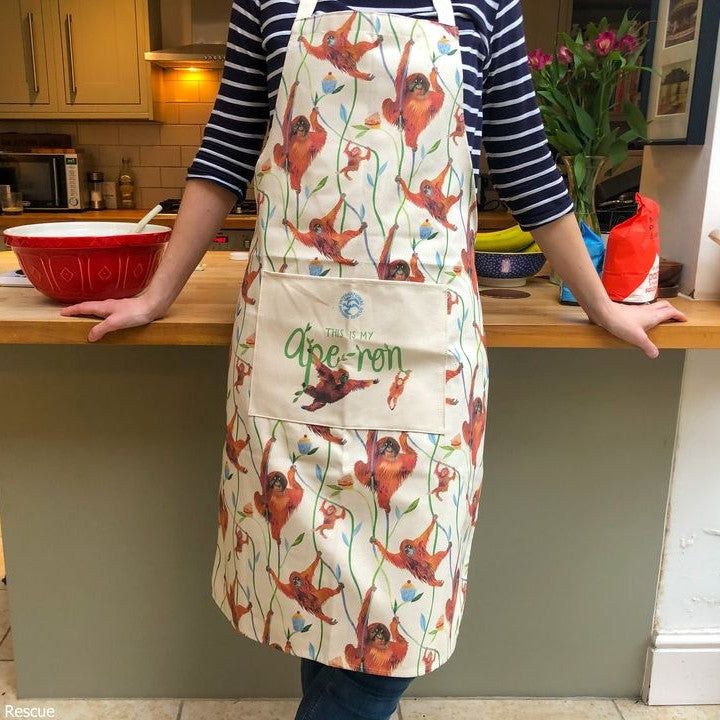 Orangutan Ape-ron
Our hugely popular 'Ape-rons' are back!
For the past two years they have flown off the shelves, so we knew we had to bring them back for round three. Our Ape-rons are very popular and sell out fast, so be sure to order yours whilst stocks last!
Every Ape-ron sold will support our vital work saving orangutans in Indonesia.
The Ape-ron features beautiful artwork designed by Kate Slater and is branded with our logo.
One size fits all

Unique Design

Natural Unbleached Cotton apron with a pocket